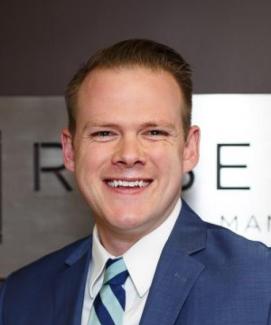 Jacob Rosemeyer: Why I Became a Financial Advisor
I didn't know this at the time, but my career path was already set in action when I was just a child. It all started back when my mom and dad gave me 50 cents a week for my allowance and taught me to give half of it to our church and save the other half. As you can imagine, young Jacob was not too pleased with this arrangement. My friends were given $20 or even $100 for their allowance without having to do chores to earn it, and there I was, making 50 cents for cleaning toilets. 
Now, with many more years of wisdom and experience behind me, I can see that my parents gave me a gift—they showed me the value of a dollar and the importance of giving and saving (although I have also learned the joy of spending and investing into things I love). Add that to my natural skill with numbers and my passion for helping others and building relationships, and there it was, the perfect career for me.
The Journey
After earning my bachelor's degree in business management from Edgewood College, I spent a handful of years in various roles, including working as a legislative aid for the Wisconsin State Assembly. I eventually came back to my love of numbers and joined Rosemeyer Management Group, a firm founded by my father, James Rosemeyer, when he saw a need for relationship-based comprehensive wealth management. 
Now I am co-owner and chief executive officer, working one-on-one with my clients to help them navigate the financial decisions they face and provide them with personalized strategies to help them grow and preserve their wealth. I focus on resourcing and educating my clients, not just handing them a plan and sending them on their way. I'm passionate about giving them an understanding of their finances so they can see the possibilities of where their money can take them—to a more happy, secure, stress-free future. 
A Fulfilling Career
My job is satisfying because it's a joy to help my clients achieve their dreams and do everything they hope to, whether it's giving, saving, or spending. There's just nothing like celebrating with a client when they learn they can retire the way they want.
And since I've always looked up to my dad and wanted to follow in his footsteps, I'm motivated to keep moving forward in my work to improve life not just for myself but for those around me. I work hard every day not just to carry on his legacy, but also to glorify God with my work and provide for my own family. 
Your Turn
Now that you know a bit about me, I'd love to hear your story. What are you looking for in a financial planner? What challenges do you currently face as you get closer to retirement? Schedule an introductory appointment online or by calling us at 608-348-2274. For any questions, feel free to reach out to me at jacob@rosemeyermg.com. 
About Jacob
Jacob Rosemeyer is owner and chief executive officer at Rosemeyer Management Group, an SEC Registered Investment Advisor based in Platteville, WI. Jacob is passionate about helping people retire comfortably and celebrating with them when they reach financial milestones. He provides integrated planning and investment strategies for growing and preserving clients' wealth, and designs personalized wealth management solutions that include estate planning, risk management, tax planning, and retirement planning. Jacob is known for educating his clients and going the extra mile to ensure they know they are valued. He has a bachelor's degree in business management from Edgewood College and grew up in Platteville, WI. Outside of the office, Jacob enjoys spending time with his wife, Andrea, and their three daughters, and investing in his faith by leading Bible studies and a men's group, acting as parish council president at St. Mary's Catholic Church, and serving on the board of directors for a pro-life clinic. He also enjoys sports and music. To learn more about Jacob, connect with him on LinkedIn.