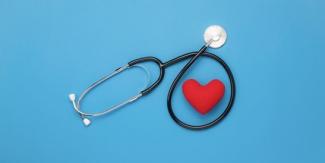 Make Smart Moves Now to Prepare for Your Healthcare Once You Are Retired
Who would have thought that retirement planning involved so much math? It can be easy to get lost in all the numbers: percentages, rates, yields, earnings, and returns. You might hear these words over and over but what about all the other factors involved in planning for retirement? 

One of the variables that often gets overlooked is healthcare. This one aspect has the potential to make or break your retirement plan. If you aren't prepared when a health difficulty arises, your finances could be seriously impacted. Here are some smart moves to make now to help avoid any potential risks to your ideal retirement.  
What Health Costs Affect Retirees?
How big of a crisis could you be facing with health costs? According to Fidelity, the average retired couple faces upwards of $387,000 in health-related expenses. (1) And that is before calculating long-term healthcare costs, which can be some of the heftiest expenses of all! 
In addition to being prepared for the inevitable health expenses that occur throughout retirement, there are a few insurance expenses that can catch you off guard if you aren't aware of them.

For example, many people don't realize they are not eligible for Medicare until age 65, regardless of what age they retire. If you lose your employer insurance by retiring at age 60, you will need to float marketplace or private insurance for 5 years, at a rate that will likely be 3-4 times more expensive. 
The Benefits of an HSA
An HSA (or health savings account) is a great way to help mitigate some of these health expenses. An HSA is a tax-advantaged savings program, like a 401(k) or an IRA, sheltering your savings from taxes as long as they are used for health-related expenses.

The great thing is that an HSA can be invested freely into the same types of avenues as a 401(k), gaining compound interest to potentially build a considerable resource in the event of a medical crisis.

One way you can think of an HSA is as an investment account wrapped in a warm, fuzzy, tax-exempt blanket that will let your money go much further than if you had to pay taxes on it first. 
Getting Your Medicare Coverage Right
One other area of retirement health that can be a bit tricky to get a handle on is the area of Medicare. Like most blessings that come down from the government, it is neither simple nor completely comprehensive.

Medicare Part A offers coverage for hospital bills that exceed your deductible. This coverage is for all qualifying 65+-year-olds. It is important to know that Part A has gaps in coverage. You will want to look into covering those gaps through secondary insurance called a Medigap policy.

Medicare Part B is optional coverage for medical expenses, and Part D is optional coverage for prescriptions. Both Part B and Part D require an additional premium that needs to be considered when planning for retirement expenses. 
We're Here to Help
It can be overwhelming to look at all the options for healthcare coverage in retirement. You may have lots of questions—and you may not even know which questions you need to ask. This is why it's a wise decision to work with an experienced professional who can guide you through your options and provide specific, customized advice. Don't procrastinate and put your future at risk!
At Rosemeyer Management Group, we focus on comprehensive wealth management to create a retirement plan that is unique to your goals and desires. Our advisors would love to sit down with you and walk through your retirement healthcare plan to determine if you are on track for your ideal retirement. Schedule an introductory appointment online or by calling us at 608-348-2274. For any questions, feel free to email us at regan@rosemeyermg.com. 
About Regan
Regan Shipp is an investment advisor representative at Rosemeyer Management Group, an SEC Registered Investment Advisor based in Platteville, WI. Regan is known for building relationships and looking at the whole picture of her clients' lives to provide personalized, comprehensive wealth management services and advice. She leaves no stone unturned as she integrates investment strategies, risk management strategies, tax planning, retirement planning, and estate planning to design a plan that will help her clients pursue both financial success and freedom throughout their lives. Regan strives to educate her clients so they can feel empowered to take the actions necessary to achieve their goals. Regan is passionate about making a difference in people's lives and loves journeying with her clients and seeing them reach new levels, surpass goals, and create wealth they might not have known was possible. Regan has a bachelor's degree in accounting and agricultural business from the University of Wisconsin-Platteville and is a Certified Public Accountant (CPA) and CERTIFIED FINANCIAL PLANNER™ professional.
When she's not at work, you can often find Regan spending time with her friends and family or out on a run training for a half or full marathon. Regan and her husband, Payton, and their dog, Axel, love the outdoors and look forward to more camping, deer hunting, and beach trips. To learn more about Regan, connect with her on LinkedIn.
________________