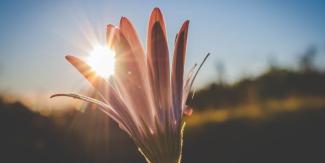 Our Process & Why It's Different
By Andrew Tranel, CFP®
There's nothing one-size-fits-all about one's financial life, so why follow a one-size-fits-all approach to retirement planning? As an independent financial services firm, Rosemeyer Management Group understands that every person's situation is unique and that there is no cookie-cutter approach to retirement and income planning. That's why we've created a process that is designed to help pre-retirees and retirees plan for and enjoy their much-anticipated retirement years. 
Making Planning A Priority
Preparing for retirement requires more than just contributing to an IRA and hoping for the best. That's why we provide comprehensive financial planning—addressing every question and concern you have, including ones you haven't thought of yet. Before we even look at the numbers, we dive deep into your goals, dreams, worries, and fears to develop an understanding of you and your life. From there, we start designing a road map that prioritizes your needs and wants and gives you a clear path to make them a reality.
We leave no stone unturned as we build out each area of your financial life (after all, your savings accounts don't exist in a bubble!), incorporating tax efficiency, estate planning, insurance analysis, investment management, Social Security claiming strategies, cash flow analysis, and more. Both the 30,000-foot view and the on-the-ground implementation help you make decisions and stay on track, no matter what life throws your way. 
Crunching The Numbers
Your retirement will not look like anyone else's. That's why there's no generic dollar amount that everyone needs to have in order to retire securely. Every individual has different sources of income, a different cost of living, and a different risk tolerance that all must be taken into consideration to determine retirement readiness. Our customized planning focus helps you map out various retirement scenarios to see what your savings can handle, giving you the knowledge and confidence to make decisions that will get you where you want to go!
Updating And Adapting
Life isn't static. Neither is your financial plan. It's critical to update your plan every year and adjust it as life changes occur, whether it's a health crisis, a global pandemic, or relocating. We believe that retirement planning is a process, not a product. Our retirement calculators give you a picture of where you could be in 5, 10, or even 20 years; but more than that, they help you prepare for the unexpected and pivot when necessary. We consistently monitor our clients' plans to ensure they are on track to carry them to their ideal future. 
Are You Ready For A Different Kind Of Financial Plan?
If you want to get to the reward you deserve after working your whole life, we'd love to help you create a retirement plan that makes sense and leaves you with the confidence you have only dreamed about. Start your financial planning journey today by scheduling an introductory appointment online or calling 608-348-2274. For any questions, feel free to reach out to me at andrew@rosemeyermg.com.
About Andrew
Andrew Tranel is co-owner and chief investment officer at Rosemeyer Management Group, an SEC Registered Investment Advisor based in Platteville, WI. With 10 years of experience, Andrew specializes in providing retirement planning, tax planning, estate planning, and insurance needs for his retiree and pre-retiree clients with the goal of helping them develop a road map to financial freedom. He is known for his expertise in helping people make empowered and educated decisions about their retirement so they can confidently navigate the pre-retirement challenges they face. Andrew has a bachelor's degree in finance and sport management from Loras College and is a CERTIFIED FINANCIAL PLANNER™ (CFP®) professional. When he's not working, you can find Andrew spending time with his wife, Kimberlee, their three sons, Steven, Elliott, and Weston, and their beloved boxer, Bella. He also enjoys hunting, golfing, playing basketball and softball, and traveling. To learn more about Andrew, connect with him on LinkedIn.