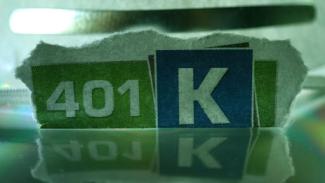 Simplify Your Financial Future by Consolidating Old 401(k) Accounts
Is the hassle of monitoring multiple 401(k) accounts from past jobs wearing you out? Does the idea of juggling various investments and tracking their progress individually feel overwhelming? Consolidating your 401(k) accounts may be the solution you've been seeking
Picture your retirement planning as a cluttered closet. Reducing your number of 401(k) accounts is similar to tidying up that closet, decluttering, and discovering your ideal spring wardrobe. You can more easily monitor your progress toward your retirement goals with less effort, enabling you to make better investment decisions. Consolidating all your retirement accounts helps you steer clear of expensive mistakes and approach your retirement planning with confidence. Let's explore how this process works and why it may be a good move for you.
Understanding Your Consolidation Options
Different retirement plans have their own benefits, but also their own set of rules. It's important to first get an understanding of the rollover options available to you. You may or may not be able to roll some types of accounts into others; some accounts only allow rollovers once every 12 months; and some only let you roll over after two years. 
Is Consolidating Right for You?
How do you know if it's time to consolidate? There are a few things you'll want to consider before consolidating multiple retirement accounts.
What kind of benefits and features do your retirement accounts offer?

Are there similar investment options in all your accounts? 

What are the fees like on each of your accounts?

Can you roll over previous plans to a new employer? Or do you need to move to a self-directed retirement account?
You'll want to do your research to answer these questions before you make any moves. And remember, you don't necessarily need to consolidate everything into one. You can merge some while keeping others open. What's best for you will depend on your specific situation and goals for retirement.
Benefits of Consolidating Multiple Retirement Plans
When it comes time for retirement, there are several benefits of consolidating multiple plans into one account. 
Here are just a few benefits to consider:
Reduced investment fees:

Fewer retirement accounts can also mean fewer fees. Instead of paying fees for each of your account management services, you only need to pay one—meaning more of your money can grow.

More opportunities to save:

You can't contribute to an old employer-sponsored 401(k). You need to roll over the account to a new 401(k) or a self-directed account so you can continue contributing to that retirement fund. 

Reduced administrative work for you:

Fewer accounts mean simpler management. You don't need to worry about managing investments and documentation across different platforms. For example, instead of three different monthly statements, you just have one. You can see all your investments in one location for more cohesive planning.

Simpler portfolio rebalancing:

When it comes time to rebalance your portfolio, having all your accounts consolidated makes it easier to calculate your asset allocations.

Easier calculations and withdrawals of required minimum distributions:

If you have multiple 401(k)s at retirement,

you will eventually need to take required minimum distributions (RMDs)

from each of those accounts. When juggling multiple accounts, you risk missing a required minimum distribution or risk withdrawing the incorrect total amount, for which the IRS can make you pay a penalty. Having a single account makes RMDs much easier. 

A clear picture of your money:

Consolidating your accounts allows you to clearly understand how well your investments are working for you while enabling you to easily tweak the account to meet your retirement goals.
Lastly, one of the biggest benefits of consolidation is saving time. Time is one of your most valuable assets. Having one consolidated account means you'll spend less time managing all your accounts and instead spend it doing what you love. 
Let's Optimize Your Returns
Although combining accounts can help lead to increased returns and reduced future stress, the consolidation process can often be complex and confusing. If you hold several retirement plans and are wondering what to do next, we invite you to reach out to our team at Rosemeyer Management Group for a free introductory meeting. Let's explore how we can assist you in optimizing your returns. 
Schedule an introductory appointment online or by calling us at 608-348-2274. For any questions, feel free to reach out to me at kaley@rosemeyermg.com.
About Kaley
Kaley Bockhop is an investment advisor representative at Rosemeyer Management Group, an SEC Registered Investment Advisor based in Platteville, WI. Kaley's experience in taxes and accounting and her financial planning expertise allows her to help her clients work toward their retirement goals and set themselves up for success. It is Kaley's goal to partner with her clients to build a customized road map for their finances so they can look forward to a comfortable retirement and decrease financial worry. Kaley is a CPA and a CERTIFIED FINANCIAL PLANNER™ professional. She has a bachelor's degree in science from the University of Wisconsin-Platteville with a triple major in accounting, agricultural business, and animal science, and a minor in biology. In her free time, Kaley enjoys working on her family's farm where they raise nationally recognized registered Angus show cattle. She also loves exercising and traveling. To learn more about Kaley, connect with her on LinkedIn.