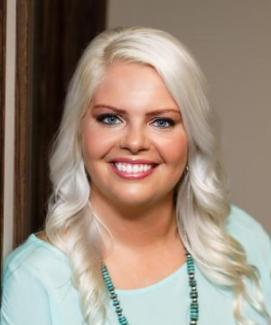 Why I Became a Financial Advisor (Kaley Bockhop)
There's no better way to choose a career than by gaining firsthand experience that opens your eyes to how many people need the help you can offer. That's my story at least. 
I started in the finance industry as a CPA and spent years helping my clients navigate the complicated world of taxes. Not only was it difficult to see my clients continually stressed and worried about what problems would come up or the possibility of getting audited (no one actually enjoys meeting with their accountant!), but I began to understand the importance of having all areas of your financial life aligned and working together in pursuit of your goals.
I felt I could be an even greater support by providing more services. Instead of just telling my clients how much they owed in taxes, I wanted to help them avoid costly mistakes and organize their entire financial picture. That meant a slight career pivot was in order. Financial planning was the natural next step to make an even greater impact on my clients' lives.
Then and Now
Before diving into the world of financial advising, I attended the University of Wisconsin-Platteville and graduated with a bachelor's degree in science with a triple major in accounting, agricultural business, and animal science, and a minor in biology. (Yes, that's quite the mix—but all those degrees have been put to good use. You can find me spending the weekends working with my Angus cattle at my family's farm.) After earning my CPA license, I worked for a variety of companies as a tax specialist and tax and accounting manager. I enjoyed the work, but it became taxing (pun intended) to help with only one limited part of people's financial concerns. When I decided to branch out, I became a CERTIFIED FINANCIAL PLANNER™ professional and joined the team at Rosemeyer Management Group.
Now, after some time doing this important work, I'm fully convinced I made the best decision. As an investment advisor, I spend my days helping my clients grow their money and proactively plan for whatever the future may hold. I partner with my clients to build a personalized plan with solutions and strategies designed to make their financial goals a reality. I also combine my tax and financial planning knowledge to ensure that all aspects of their finances are in order. 
My passion for what I do comes from my clients. They work so hard and just want to know that their future will be marked by financial security rather than worry and stress. My goal is to relieve some of that burden by supporting and equipping them through the decisions and situations they face. If at the end of the day, my clients feel like they are taken care of and they don't need to worry about their investments, that's a win!
Why I Love What I Do
You may not think that celebrating is part of a financial advisor's job, but that's my favorite part of what I do. It's incredibly fulfilling and inspiring to share with a client that they are now financially ready to step into retirement or pursue a lifelong dream. I have the privilege of walking alongside my clients, cheering them on, and giving them the tools they need to turn their hard work into an enjoyable life. 
Want to Know More? 
Don't just take my word for it—experience the difference a dedicated, relationship-based financial advisor can make in your life. Take the first step toward your ideal future by scheduling an introductory appointment online or by calling us at 608-348-2274. For any questions, feel free to reach out to me at kaley@rosemeyermg.com.  
About Kaley
Kaley Bockhop is an investment advisor representative at Rosemeyer Management Group, an SEC Registered Investment Advisor based in Platteville, WI. Kaley's experience in taxes and accounting and her financial planning expertise allows her to help her clients work toward their retirement goals and set themselves up for success. It is Kaley's goal to partner with her clients to build a customized road map for their finances so they can look forward to a comfortable retirement and decrease financial worry. Kaley is a CPA and a CERTIFIED FINANCIAL PLANNER™ professional. She has a bachelor's degree in science from the University of Wisconsin-Platteville with a triple major in accounting, agricultural business, and animal science, and a minor in biology. In her free time, Kaley enjoys working on her family's farm where they raise nationally recognized registered Angus show cattle. She also loves exercising and traveling. To learn more about Kaley, connect with her on LinkedIn.